WordPress Developer & SEO Consultant For Your Business
Freelance WordPress developer and SEO consulting services. Working with established businesses, both large and small, to solve tricky technology challenges. 100% remote.
MEET THE FOUNDER
Jason Shaw
Over 15 years of experience in freelance WordPress development and SEO consulting services. I've helped many businesses solve critical issues with their web technology and business processes.
In particular, my services are perfect for established businesses that need help completing challenging WordPress and search engine optimization projects.
HOW CAN I HELP YOU?
Client Services
WordPress Consulting
I offer full-stack website development, including page speed improvements, Core Web Vitals, user experience, and mobile optimization. Let's make your website sing!
SEO Consulting
Keyword research, site audits, and more. Search Engine Optimization techniques that can help your business attract more customers from Google and other major search engines.
Digital Strategy
I provide thought leadership, advice and expert recommendations. The perfect complement for businesses that need someone with broad experience to keep projects moving.
EVERYONE LOVES LOGOS!
Featured Brands
I've had the pleasure of working with many great brands as a freelance WordPress developer & SEO consultant. In all cases, I've provided project engagements tailored to their specific needs.
At the present time, I'm able to deliver one-off projects, or join your team on longer-term work.
SOME KIND WORDS
Client Testimonials
He knocked it out of the park for me on three different jobs! He anticipated my needs and provided me with a product that was better than I even wanted. I would highly recommend him to anyone needing help with anything WordPress.
TIM R.
Jason was really great to work with! No challenges or difficulties here. Good communication, gave advice based on his area of expertise, and delivered the results I was looking for promptly. Will work with again!
BEN B.
Jason is a highly skilled and knowledgeable SEO expert. He helped us identify SEO errors and provided data or research to back his findings. He was extremely responsive throughout the project and never missed a deadline. In an area where many people claim to be experts, Jason is a true expert.
DAN B.
THERE'S MORE?
Benefits Of Working Together
15+ Years Of Experience
I've worked with corporate and SMB clients around the world for many years. As a result, I know what success looks like.
Flexible Terms
Let's make billing arrangements easy! I'm more than happy to work with you on a per-project, retainer, or hourly basis.
WPEngine Agency Partner
As a WPEngine partner, I can offer business and enterprise clients exclusive pricing on WordPress cloud hosting.
RECENT WORK
Healthcare Website
UCM Digital Health is a healthcare company. Their TeleSAFE program provides 24/7 telehealth services to hospitals and patients to improve quality of care.
PROJECT OVERVIEW:
As part of UCM's digital marketing strategy, I built the new TeleSAFE website from scratch, working closely with the Executive Director and graphic designer.
In short, the task was to convert supplied Figma designs into a fully-functional WordPress website.
The final product was delivered quickly, with pixel-perfect attention to detail. In addition, the website underwent thorough testing on a range of mobile devices and browsers.
RECENT WORK
Financial Websites
The Motley Fool is an established name in financial media. They have a portfolio of high-traffic WordPress websites with an audience of millions.
PROJECT OVERVIEW:
I joined The Motley Fool's talented engineering team as a freelance WordPress developer.
In this case, the task was to provide website maintenance services for a number of popular financial media websites.
Most important was the need for broad knowledge of WordPress and technical SEO. Such as how to scale WordPress, advanced caching strategies, improving Core Web Vitals, integration of analytics services, custom theme and WordPress plugin development, and more.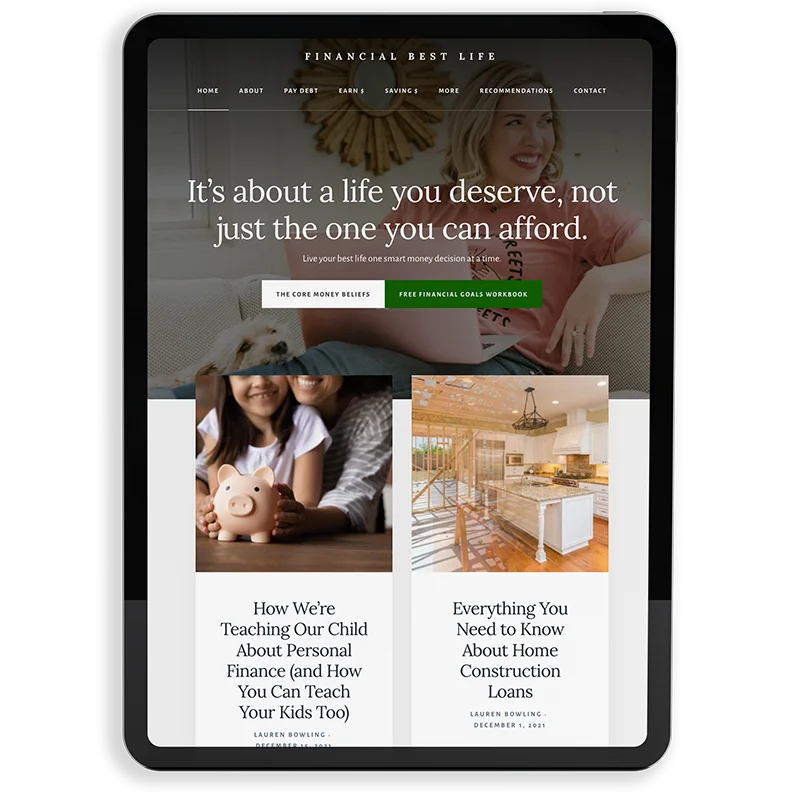 READY TO ROLL?
Grow your online business now!
Without a doubt, your business website is a critical asset.
So, if you have a WordPress project in mind, or need a technology partner you can trust, you've come to the right place. What's more, I specialize in web development and SEO strategy creation for established businesses.
GOOD TO KNOW
Frequently Asked Questions
Are you a WordPress expert?
Yes. As a freelance WordPress developer, I've worked with many different CMS platforms. Most of my professional career has been spent developing (and fixing!) WordPress sites for clients.
What size budget do I need?
In essence, project budgets vary depending on the work required. To give you a rough idea, I work with business clients that have budgets starting at around $5k.
Can you help with our SEO?
Certainly! Every client has different SEO goals, so let's start by having a quick chat. Fixing SEO issues goes hand-in-hand with website development. I specialize in doing both at the same time.
What can I expect from you?
Personal and professional service at every stage of your project. Also, a commitment to deliver the highest-quality code, data, analysis, and outcomes for your business.